(With Items You Already Have)
Decorating for a Spring or Summer party is just as fun as the party itself. Even better is when you find new and creative ways of turning items you already have into unique and whimsical attractions. Anything is possible, from transforming flower pots into rustic wine coolers to finding a purpose for all those satin ribbons you've been holding onto.
Throwing a summer party that stays within your budget and looks beautiful enough to grace the grid on Instagram can be easily achieved with some of these party essentials. You probably already have these items at home or know someone happy to lend them to you, allowing you to spend your party budget on the things that actually matter, like delicious foods and a stocked bar.
Summer is all about bright colours, whites, and fresh air. Every year, the same beautiful garden decor and summer tableware grace the shelves and our online feeds. So if you've gathered any of these items over the years, decorating for a summer party will be an easy breeze and full of style.
Whites and Brights
Scavenge your home for anything white and bright. Chances are you're drawn to the same bright colours every time you buy something new for the house so it won't be hard to find things that match. One example of this is cushions and blankets. Swap out your cushion covers for lighter ones and move your darker, heavier blankets into storage.
If the colours suit your vision, why not use a blanket as a tablecloth for an authentic outdoor feel to an indoor gathering?
Alternatively, pile all of the blankets and cushions outside in your garden dining area for a boujee alfresco touch.
I keep two different sets of almost everything in my home, including styles of bedlinen. White cotton bedsheets for spring and summer and dark red silky sheets for the colder months. I love giving the house a big refresh twice a year, especially the spring clean in March when all the winter colours are banished, the windows are opened wide, and the candles are swapped from applewood & ember to linen fresh. Even the type of fresh flowers I prefer changes, moving away from red roses and filling every room with pale pink tulips, hyacinths, and peonies. 
Colourful Dinnerware
Using colourful dinnerware is an effortless way of adding fun to your summer festivities. Brightly patterned plates and tinted water glasses will give your tablescape a little something extra and make the food look gourmet.
These earthy-toned dinner plates from Denby are beautiful and perfect for a bohemian or minimalist-style home.
I keep two sets of tableware – one complete matching set in white and a collection of pink dinner plates, side plates, cups, and bowls that I've gathered over several years to create a full set. I love mixing and matching my plates according to the season and in summer, the pops of pink really shine on the banquet table. I also keep a select collection of unique plates and bowls with different patterns and accents of green and blue – these are fabulous for displaying food on a buffet table and mix beautifully with both of my plate sets. 
Aside from my hodge podge of pink items, I've spent almost zero dollars on this timeless and customizable trousseau. Whether they've been gifted as part of a wedding gift or passed on from an older generation, I never snub my nose at the opportunity of secondhand. There is something so bland and fleeting about the tableware displays in stores, something missing that antiques and well-loved items possess in their thousands. If you have the opportunity to raid your mother's kitchen dresser, take it! Even if all you come away with is a side plate or two, start building your dinnerware collection now and you will never run out of new ways to style the dinner table for summer.
Napkins
Nothing is more sophisticated than a cloth napkin, especially these Salento linen napkins from Serena & Lily. However, thanks to social media and the countless images of beautiful tables all over Pinterest, a set of cloth napkins can get quite pricey without the same quality. If you haven't invested in napkins just yet, then repurpose an old tablecloth into a high-quality collection. 
Or keep an eye out for fabric swatches in local craft and hobby shops, even supermarkets have them sometimes, as these are highly affordable and can be easily hemmed into summery cloth napkins.
Another option is to keep your eyes peeled for pretty, floral paper napkins and add them to the grocery cart whenever the opportunity strikes. Great to have on hand, they can also be rolled up with the cloth napkins to make something extra special. Cloth or paper, how the napkins are presented on the table is all that matters, enticing guests to take their seats as soon as possible. 
Colourful Foods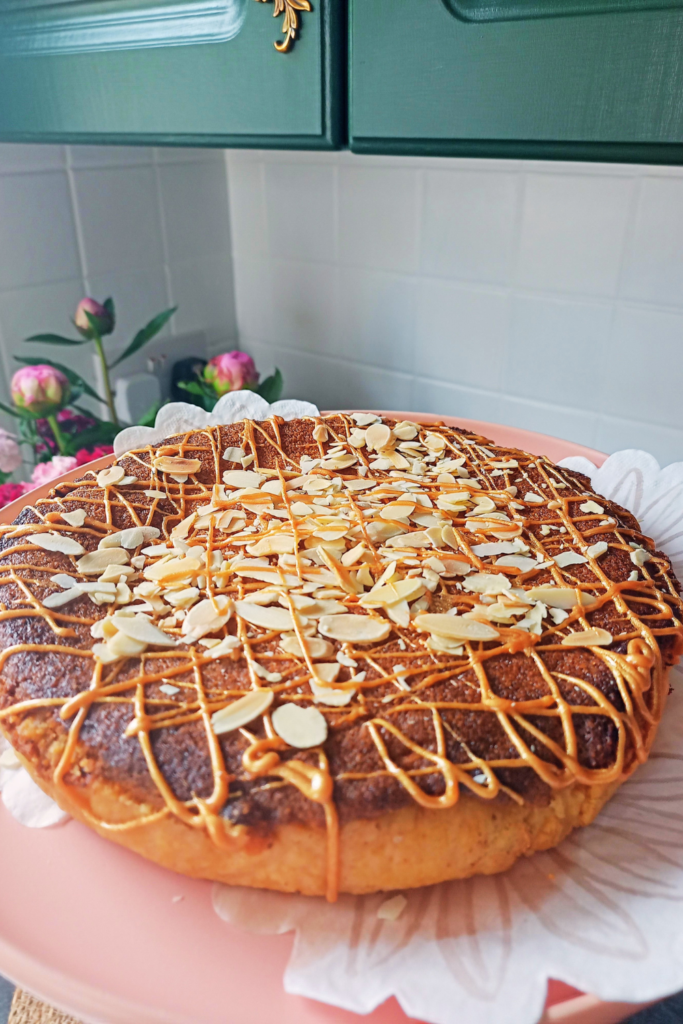 If all you have are white plates, make sure the food does all the talking. Sliced watermelon, green salads, fresh berries, and jugs of water infused with lemons and limes will make your summer party display really shine! The best thing about this season is how crisp and delicious all the food looks. Lean into the availability of all the fresh produce and use it as your summer decor. 
After the party ends, keeping a large bowl of lemons on display is a refreshing summer alternative to autumnal pinecones and keeps them to hand whenever a pitcher of flavoured water is wanted.
Top tip: use cookie cutters to give your watermelon or finger sandwiches some extra pizzazz.
Fresh Flowers
Keep vases of fresh flowers in every room. Flowers are quite inexpensive at local supermarkets and if taken care of properly, a bunch can last for up to two weeks. They are an effortless way of introducing summer decor to your home and with so many colours and varieties available, you can modify the theme every fortnight depending on your mood.
For your party, place bud vases all along with the table or pull the heads off the stems and sprinkle them around for a festive effect. 
If you happen to dabble in a spot of gardening every now and then, consider hosting your summer party in the prettiest part of the garden and let your well-loved flower beds do the talking. Throw in a few picnic blankets and cushions, and maybe a torch or two, and you've got yourself a genuine boho-chic affair.
Everything Wicker, Wood, & Straw
Gather all of your wicker and wooden furniture and storage baskets and make them work double-time for your summer event. 
Have an heirloom wicker chair in the nursery? Bring it out for the party and fill it with brightly coloured cushions.
Clean out your wicker baskets and use them to hold party favours. 
Put all of your chopping boards on display with the food, giving the party as many rustic elements as possible. Either using them as trays for some bite-sized appetizers or slicing the steak fresh from the barbecue grill.
Fun Extras & Miscellaneous Tips
Summertime occasions are all about a laidback and casual atmosphere, so having some fun little extras lying around will really speak to the season's aesthetic.
Things like cute paper cups, straws, bubbles, colourful pillar candles, lanterns, sparklers, and even balloons are all appropriate for summer parties. These are things that cost pennies and you will have left over for the next party. Keeping a steady supply of miscellaneous celebration items in the house means you're never far away from being party-ready. 
Repurpose your picnic basket for the event and use it to hold rolled-up blankets for an evening barbecue or fill it to the brim with extra-large marshmallows and wow your guests with a smores station. 
Hold onto old candle jar lids and reuse them as coasters.
Put nibbles like popcorn and nuts into paper sandwich bags for easy munching.
Take out your Christmas string lights and bring the night's sky into your dining room or if the party is outside, hang them along fences, walls, and windows to give light as the sun sets.
Turn unused flower pots and window boxes into wine coolers by lining them with watertight plastic bags and filling them with ice.
You know all those ribbons you hold onto after every birthday and gifting occasion? Bring them out and embellish everything – from the backs of chairs to water jug handles–and enjoy how fun and festive they look at the table.
Swap out the artwork and photos in their frames for summery prints. Etsy is overflowing with beautiful and affordable prints ready to download and print out at home.