This is a different kind of style guide. Are you looking for ways to give your everyday style some edge? It's not hard to become that cool mom. The one who always looks more alive at the school gates on a Monday morning than you thought possible. It's not money, it's not more time or less stress. It's just simple forward planning and probably a distasteful attitude towards clutter.
Wardrobe clutter is enemy #1 
Over the years, I've gone from extreme minimalism to a more holistic approach to wardrobe clutter. It's all about the visuals. Keeping once-off garments in a separate space from your daily wear is crucial to success. I don't believe in clearing out unworn items anymore, because you never know when you'll suddenly want to wear them and it's wasteful. As a mom of two girls, I'm holding onto dresses that I think they'll want in the future. A capsule wardrobe is a wonderful tool to reduce wasted time getting ready in the morning. Changing up your closet every season and physically removing clothes from your eye line is going to make getting dressed a lot easier.
Forward planning
Carve out an hour this week and try on your own clothes. Put outfits together that meet your specific needs. For me, my needs include flexibility/non-restrictive garments, versatility, clean lines, and purpose. As a soft classic body type, I can't do frills or excess, everything needs balance and a hint of softness. Even if I wanted to, I just can't stand faffy garments and find them unbearable after an hour.
Put your style into words
In the words of Legally Blonde:
I would call my style coastal casual with a feminine twist. Blue jeans, simple fine-knit sweaters, loafers, and a baseball cap are all hallmarks of my wardrobe. With pearl earrings and a splash of pink, of course. Once you understand what you like, the process moves on to outfit creation. Putting pieces together and styling outfits in advance will help you get dressed more efficiently.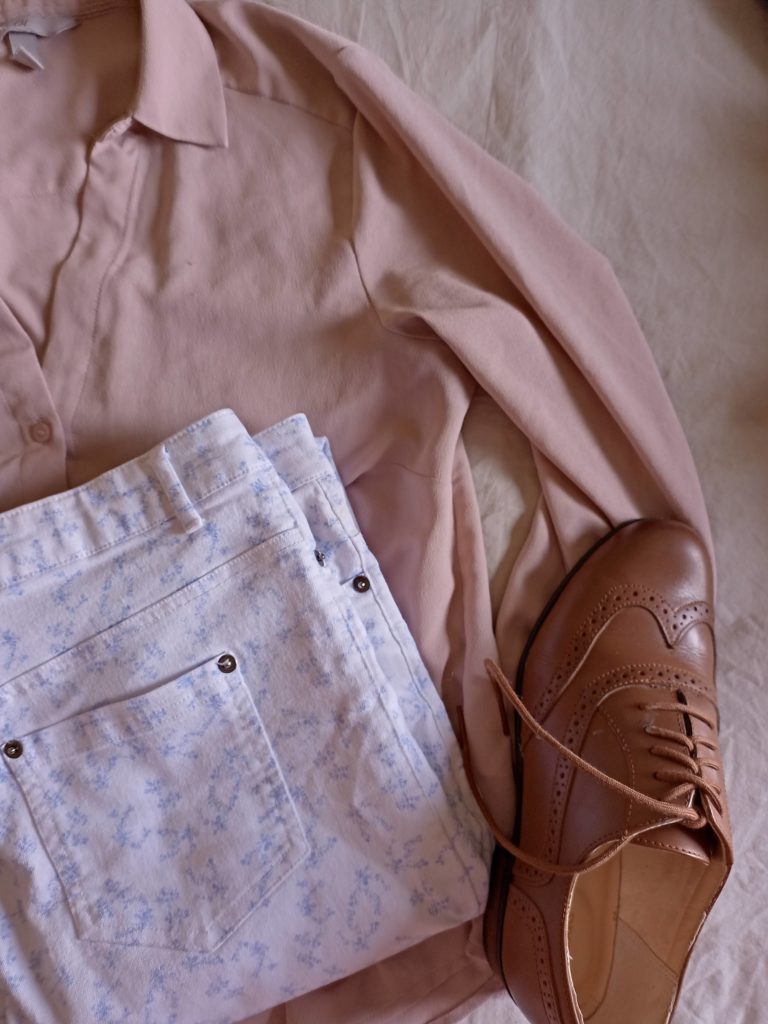 I am an avid Pinterest user and I add outfit inspiration to my 'Style' board frequently. I think it's better for the soul than browsing the 'new in' section on H&M. I don't want the latest trends, I don't need that. What I need is to understand how to wear the wardrobe I already have. It's a constant learning experience. Some days I have period bloat or am too tired to think. My wardrobe needs to keep up with the demands that little hands have on my body. 
Explore my Style board on Pinterest!
Surround yourself with your signature style
Follow Instagram users that actually dress the way you want to dress. Start a Pinterest board and look for outfit formulas that you can adopt into your life. And with every outfit you design, ask yourself if it meets your criteria for the day ahead.
Flexible? Check
Versatile? Check
Polished? Check
Purposeful? Check
There is an abundance of content out there on adding style to a basic outfit, things like belts and jewellery. This is all great, but typically the outfits underneath are too masculine for my taste. I'm not at home dressed like a businesswoman. I'm not barefoot and pregnant in ankle-length frocks either. Social media really brings things to the extreme.
However, the point is very clear: set some rules. Take a simple outfit and make it chic. The plainer the garments underneath, the more impact a belt or necklace will have. This means avoiding logos and large prints like the plague.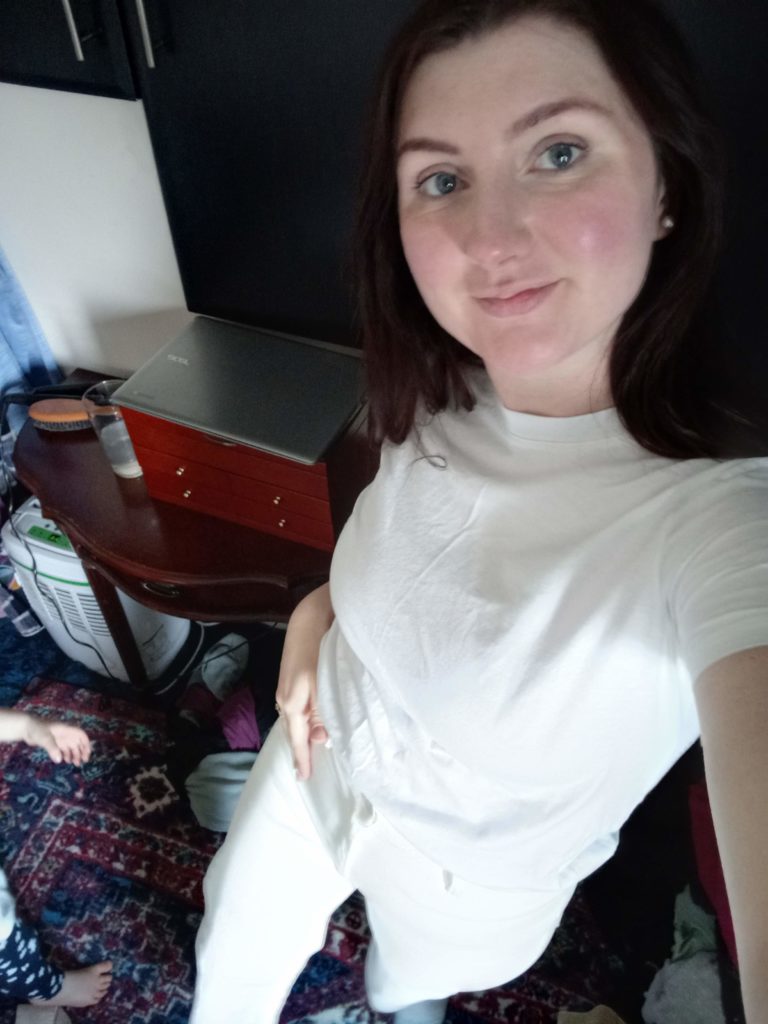 Don't follow the crowd
I follow elegance experts like Anna Bey and she regularly gives style advice for ladies who want to add more sophistication to their lives. But I have the intelligence and self-esteem to understand that not everything she advises will translate to my life. Her lifestyle is a lot different to mine. And her taste is different to mine. So I'm not going to live and die by her likes and dislikes.
My mission is to create a timeless and effortless wardrobe that moves with me. As the kids get older, I can add a little more pomp back into my style – opting for less flexible garments because I won't be picking up and carrying toddlers around. I won't have to be ready for an unexpected tantrum in the middle of the supermarket or a hug from a pair of muddy arms. On the other hand, you're never going to see me wearing a cropped corset top on a night out – a garment that has everyone in a chokehold right now.
My sister once pointed out to me that my style has never changed, but the quality of clothes has just gotten better over time. This is true haha.
Outerwear is key
With a style as casual as mine, it really is all about outerwear. What I love the most about my outfit formulas is that a different jacket or coat will give me a completely new look. But I haven't changed anything else. Here I am wearing the same outfit in 4 ways:
Going for a walk in the countryside? Add a padded jacket.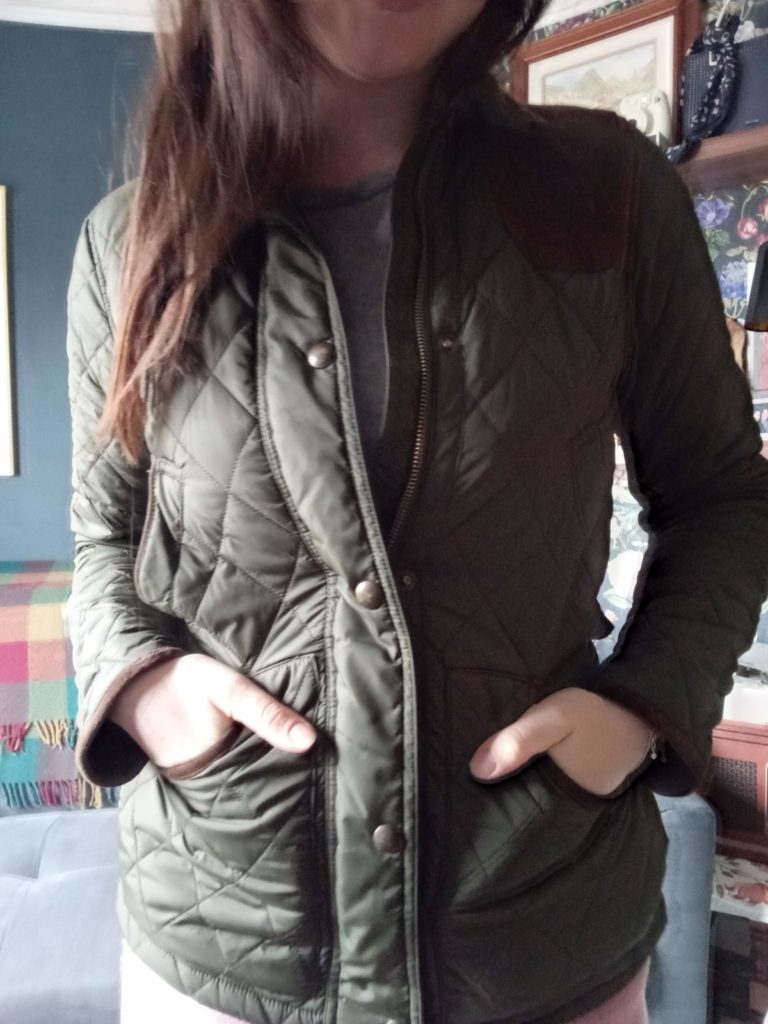 Brunch? Add a light beige wool blazer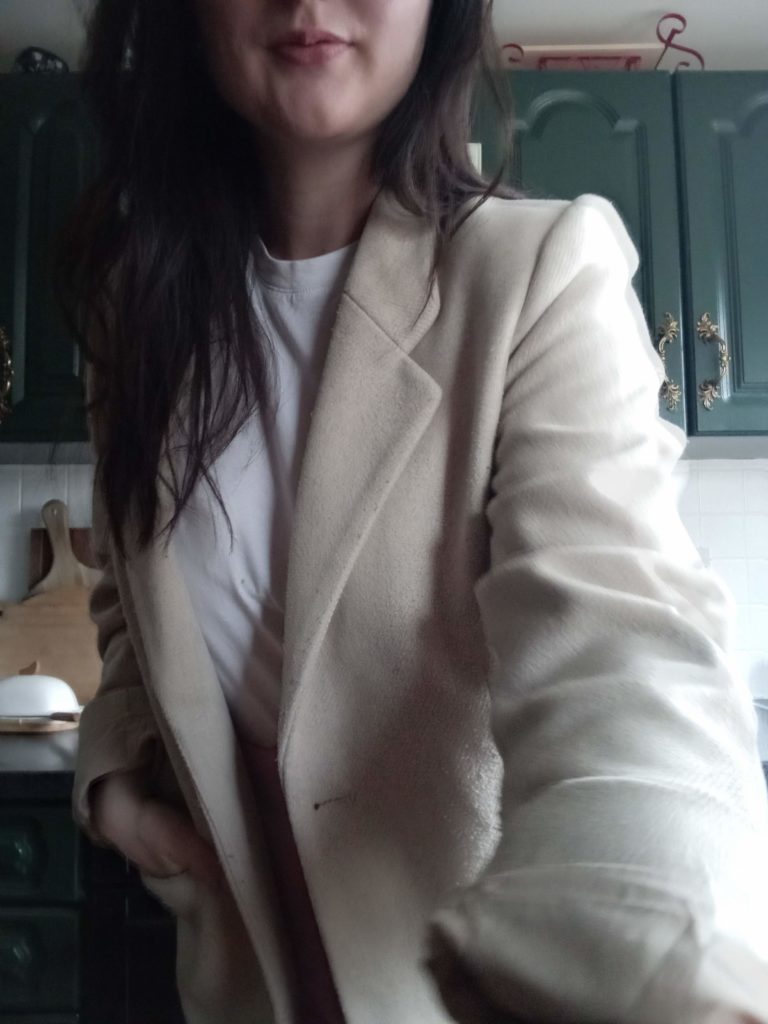 Shopping in the city? Add a belted wool coat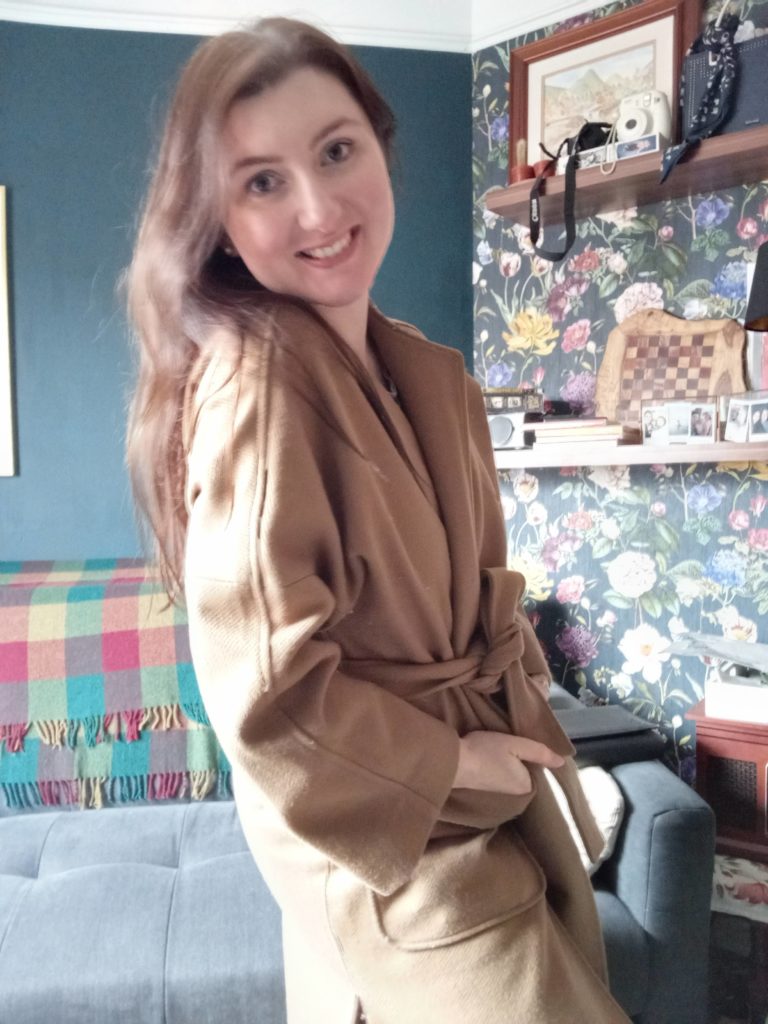 Casual date night? Add a one-off statement coat
That cool put-together mom you see on Monday mornings? Yeah, she's probably wearing a really nice jacket, brushed her hair and maybe even put some lipgloss on. Underneath, her workout gear or pair of jeans is the exact same as yours. 
Polish Up Your Outfits
If you need a more defined set of rules, here is a list of very simple dos and don'ts to elevate your style and give you that polished, sophisticated aesthetic.
No large logos or prints
No excessive jewellery
Monochrome always wins
Neutral bases like navy, beige, grey, white, and black
Styled hair
No cheap metals
Ignore influencer fashion
Balance
Dress for the body you have, not the body you want
Breastfeeding? Check out my style guide for breastfeeding moms HERE!