January is my favourite month. In general, January is misunderstood and disliked by people who dread the bleak depths of winter and the lean living. But that's what makes it so beautiful. It's a week into the new year and every fibre of my body rebels against socialising, spending money, or being busy. I'm having a slow, peaceful start. Curling up with a book, staring out the window, and reflecting on where life is going is the essence of a healthy January.
Re-inventing oneself or waking up on January 1st and expecting to give 110% to a whole-body transformation keeps people from truly understanding how precious this time of year is when spent correctly. It's the natural lull after Christmas – just give in to the dark, rainy days and the limited budget. It's a season for cutting back on the excess and recentering your lifestyle on what matters the most to you. This looks like cleaning up your inbox, canceling memberships you don't use, storing away the leftover Christmas cake, and in general terms: cleaning up your act. These are not groundbreaking resolutions, but they also require hardly any energy. At a time when productivity is low, doesn't it make sense to free up more time for rest?
January suits my romantic sensibilities very much. It's too short. By the last week of January, I feel that gear shifting, and I know I'll have to leave my cocoon soon. It becomes impossible to stay here, and I know my body is getting ready to launch into Spring. I feel that growing frustration, that sudden urge for more sunlight, for more work. If more people understood this natural evolution of January, I think they would love it as much as I do. 
Fewer resolutions would fail and fewer diets would be abandoned. Our whole lives wouldn't hinge on the success of the first day of the year. Nothing is more self-defeating than going against your body's natural rhythms.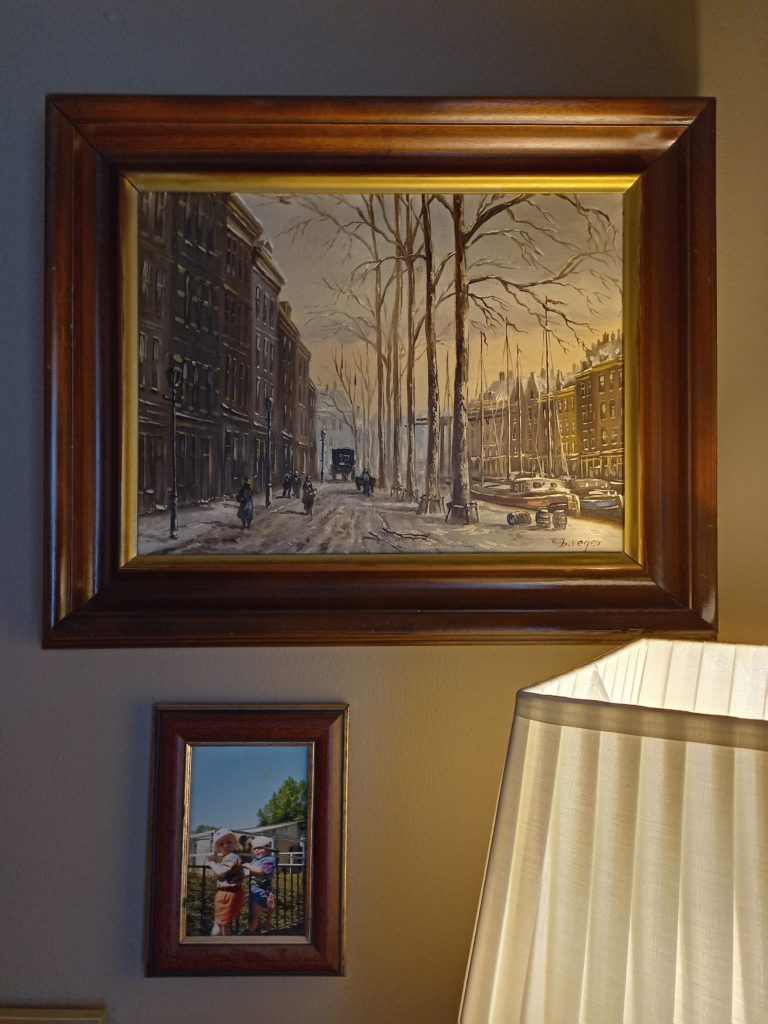 A decade ago, I made a list of resolutions and as every year goes by, that list gets smaller. There are two goals left and I've decided that 2023 is the last time I'll put them on the sheet. I do not want to carry them over into 2024. Saying the words "a decade ago" is enough motivation to make things happen. I fall firmly in the camp of 'resolutions are stupid, but I still make them' and I think with experience, I understand now. I think I'll be making resolutions for the rest of my life.
2023 is our year of 'not trying too hard,' meaning we intend to focus on living in the moment this year. Our life has been one long marathon for some time and my husband and I both need a break from our regular programming. This year we have several family trips planned, a wedding, and the finishing touches to our home decorating schemes. We're at the hardest stretch of DIY — the stage where it means taking out the paint cans to do touch-ups and finally buying a bathroom bin. Do you know? That stage where it's difficult to justify certain purchases because you've lasted this long without the thing.
It's a big year for other reasons too. My eldest will be starting preschool soon and I'm sad. I know she's ready and will love it, but my girl isn't a baby for much longer and my summers with her are fewer than before. I read somewhere about how we only have 18 summers with our kids. Doesn't that sucker punch you? I've lived 27 summers so far and plan on having many many more. But the ones I get to have with my family are so few in comparison. As a society, we put off the thought of having kids without realising that you're putting off the opportunity of knowing your kids for as long as possible. Sure, people are living longer but that doesn't equate to a good quality of life.