Over the last two years, my husband has sourced several bundles of Agatha Christie's mystery novels as gifts for my birthday or Christmas. And I devour them. A voracious reader as a child, I've intentionally pulled back as an adult because there's too much to do. But the first bundle of these books brought me back to myself and has been doing that ever since. I love mysteries, especially a fuddy-duddy Sunday mystery filled with tweed coats, teapots, and murder.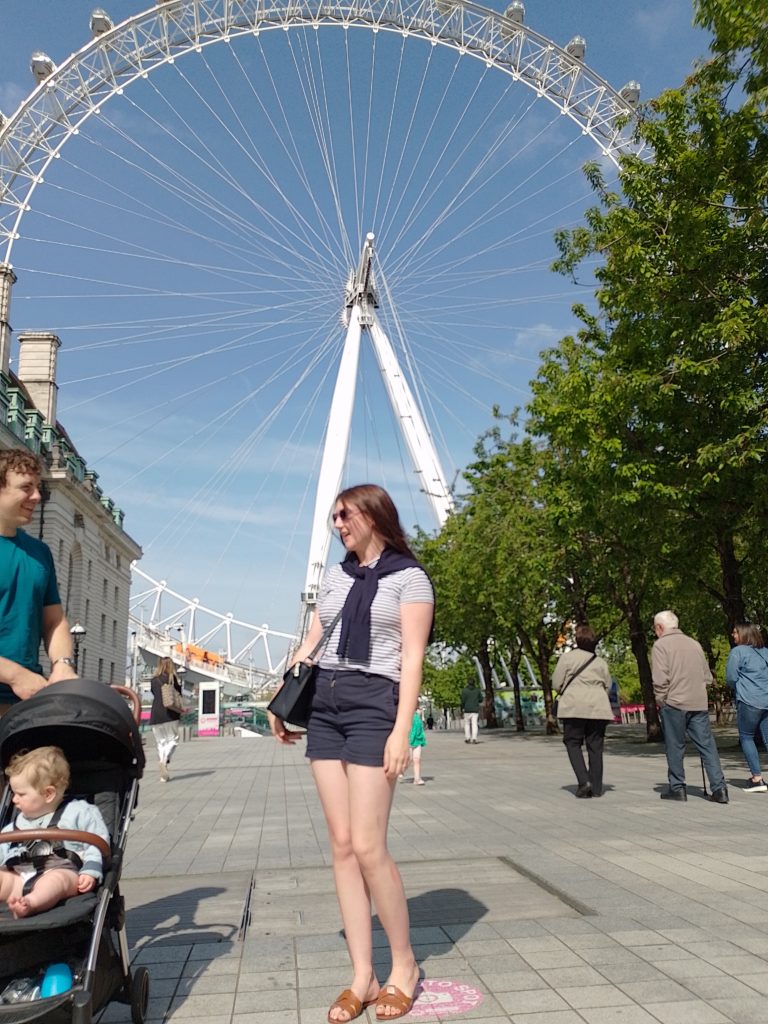 Staying connected to myself is always the most challenging part of motherhood; somehow, an Agatha Christie book is the key to feeling like me. When I have a book on the go, I'm more likely to take a break during the day and read for a while. And these books are enticing, and comforting, and feel like a home away from home for my mind.
There's a trendy new tag on Instagram about getting your pink back as a mother, referencing how flamingos will lose their pink colour as new mothers before eventually getting it back. This is my version of it – finding myself again. I think trends and sensationalised phrases are too extreme and I have difficulty relating to campaigns. However, I am biased toward the colour pink. Pink always gets my attention!  
When we become mothers, do we ever really lose ourselves or do we just forget to be ourselves? I think it's more the latter. I didn't stop existing when I had a baby. Sometimes, the narrative around becoming a mother comes off strong and it makes me feel miserable when I wasn't feeling like that before!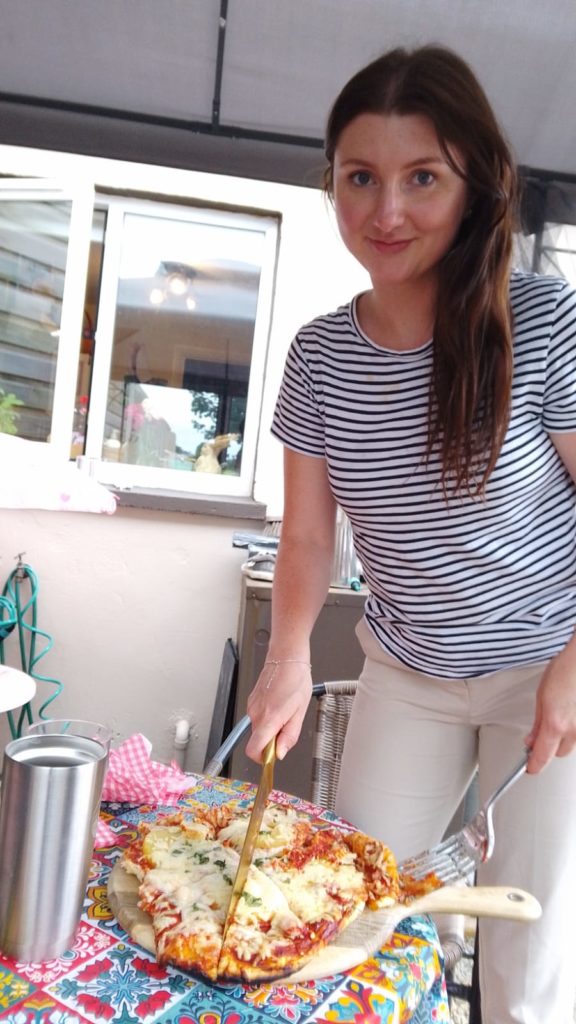 Getting my pink back applies to my marriage as well. We bought a charcoal barbecue recently, a Kamado, and it's been love at first sight. It's brought us together in ways I can only remember from a time before kids. Sitting outside waiting for our food to finish cooking, sipping sparkling white wine and staying out late in the garden are all part of the fun. What I love about it the most is the extra time. I'm not in the kitchen by myself when we barbecue. Instead, I'm cuddling my babies or playing with them in the garden. 
We've been in holiday mode for two months and it feels like a miracle amidst life with a newborn and a toddler. We're told it's impossible to connect with your husband when kids are introduced. We're given the impression that life ends. Honestly, for the first time in my life, I don't have any FOMO. I see my friends and family living their best lives and I'm happy for them and myself.
(The only people I envy are parents out of that potty training stage. Please! Tell me how you survived!) 
When I connect with myself, it has this beautiful knock-on effect. Suddenly, I'm styling my hair, making lunch, or getting in an extra workout. Does anyone else ever just forget stuff? Like, for months and months, you style your hair a few times a week and then without even thinking… you just forget that you do that. And then you spend weeks complaining that you hate your hair. I do this all the time!! I drive myself crazy. Maybe it can all be traced to how many books I read. Reading is my anchor and it helps me slow down. Suddenly, playing with my girls seems equally important as doing the laundry.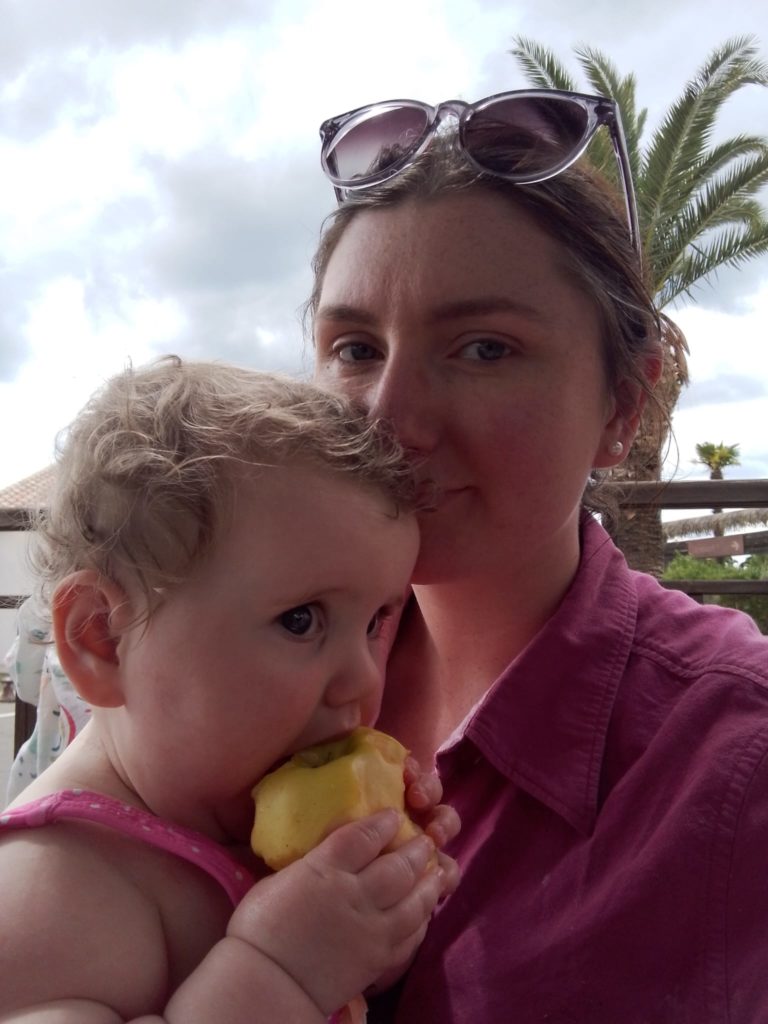 After a busy few months of pouring myself into projects and parties for other people, this past week has been restorative. My kids are happier too which makes everything easier. I love saying 'yes' to opportunities, but I love lying in the grass and having tea parties even more. Remembering to be myself has a knock-on effect on my family too.
In short, getting my pink back isn't an overnight phenomenon and it's not something to look forward to in the future. It's happening all the time – a neverending balancing act that I think I'm getting better at doing every year. I want my girls to grow up and see me for who I am. And who I am is a silly, childlike grown woman who sings at the top of her lungs, makes up little dances to nursery rhymes, and is always good for a cuddle when they need it.