My threenager Isabelle loves baking together and getting involved in the kitchen. Most Fridays, we whip up some tasty treats for that evening. It's a very special bonding activity for us. She learns fine motor skills and basic cooking techniques and it helps significantly with picky eating. I've found that she'll eat a new dish if she helped make it.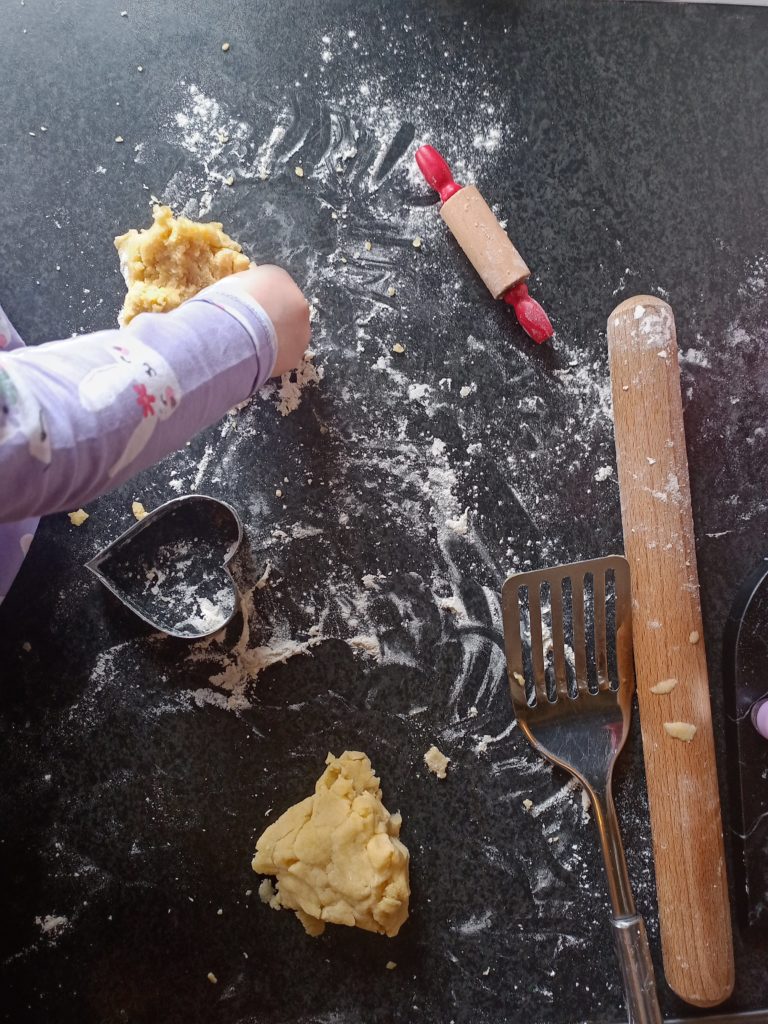 We made and decorated these simple and delicious sugar cookies for Valentine's Day recently. This recipe is our go-to for plain vanilla biscuits that hold their shapes perfectly in the oven. There's nothing worse than a recipe that promises the world and gives you bloated, too-soft cookies. I promise these are perfect!
Top Tip: Add the sprinkles before baking or simply dip them into melted chocolate at the end.