Since my childhood, these little coconutty bites have been a huge favorite of mine! They are so sweet, addictive, and dare I say… scrumptious? I know, I hate me too. But honestly, these cookies make my mouth water and I want to share this experience with you.
Growing up, I only had store-bought coconut macaroons. However, now that I'm older and wiser, I can't bring myself to buy baked goods when I know I can simply replicate my favorite recipes at home. It's cheaper, healthier, and they taste a billion times better.
Please enjoy Ardent Fancy's take on the coconut macaroon and let me know in the comment section below what you think of this recipe!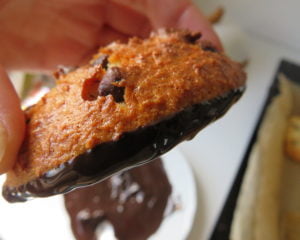 COCONUT MACAROONS
TOTAL TIME: 40 minutes
INGREDIENTS
375 ml condensed milk (1 tin)
200 g desiccated coconut
1 egg white
1 whole egg
2 tbsp plain flour
1 tbsp vanilla extract
1 tsp almond extract
80 g Dark chocolate (for melting)
Chocolate chips (optional)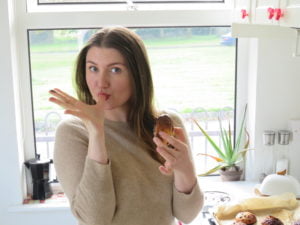 METHOD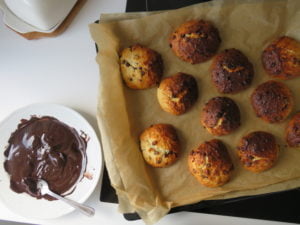 Mix everything in a bowl (except for the dark chocolate) until thick and sticky.
Preheat the oven to 170°C (fan oven) and chill the mixture in the fridge in the meantime.
After 10 minutes or so, line a baking sheet with parchment paper and spoon macaroons onto the tray. About one tablespoon of the mixture is ideal per cookie.
Bake for 25 minutes, ensuring they cook evenly. Turn the tray around half-way through if your oven is wonky like mine.
Once the macaroons are done, allow them to cool on the tray.
Melt the dark chocolate on a plate in the microwave and dip the bottom of each macaroon in and swirl until evenly covered.
Replace on the baking sheet and allow the chocolate to harden.
To get the best experience, chill in the fridge for a while before consumption. These coconut macaroons can be kept for up to 3 days in the fridge or frozen in tupperware for 3 months.
For an extra bit of chocolatey-ness, I add a bag of chocolate chips to the main mixture before baking.
Don't forget to like and subscribe to my newsletter for more easy and delicious recipes! This recipe is available below in an easy-to-use printable version, hope you enjoy!
[boldgrid_component type="wp_mailpoet_form" opts="%7B%22widget-mailpoet_form%5B%5D%5Btitle%5D%22%3A%22%22%2C%22widget-mailpoet_form%5B%5D%5Bform%5D%22%3A%222%22%7D"]