I think everyone agrees that Autumn is the best time of year. A growing chill in the air and stormier weather is a perfect invitation to spend cosy nights cuddling with hot tea and loved ones. The trees turn bright red and fallen windswept leaves greet me at my front door. With these subtle signs of the approaching winter, I usher in some ambiance indoors with thoughtful decor swaps and additions.
The trick to decorating for autumn is striking a balance between the seasons and only adding items that can carry through to the New Year. Adding warmth with natural materials is the essence of elegant home decor. Real pinecones, baskets filled with wood logs, and thick woolly blankets are all it takes to achieve a sweet and stylish home for the colder months.
I don't like spending a fortune on new decor, especially when nature offers so much inspiration. However, I'm not averse to investing in a few items here and there, it's really about balance.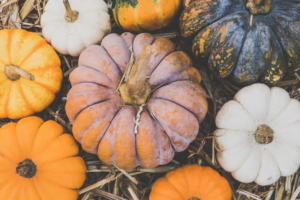 Elegant Fall Decor for Your Home
1. Pumpkins and Gourds
This is an obvious one but nothing brings me more joy than seeing a front door accentuated with pumpkins. There is such a wide variety of pumpkins and gourds that it's hard to resist buying them all. I pick up several at a time during the grocery shop and place them on our front stoop to welcome us home each day. I think it adds some cheerfulness to the neighborhood. Gourds usually cost next to nothing and add some unique variety to a pumpkin display. Pumpkins are the only item I buy new every year but so so worth it, and if timed correctly, they go straight into a homemade pumpkin pie. Waste not, want not!

2. Pinecones
Available in various stores or on Amazon (of course), it's quite inexpensive to pick up a box of pinecones. If you live near coniferous woods, you can always collect your own and dry them out at home. The addition of pinecones to your living space is surely an elegant way to elevate your decor. Arrange them in clusters on the mantelpiece or fill a vase or basket for a rustic theme.
3. Fresh Flowers
Nothing says fall like seasonal fresh flowers. I adore sunflowers for their rich, sunny color, and pick up a new batch every week. Other seasonal favorites include dahlias, camellias, and hibiscus.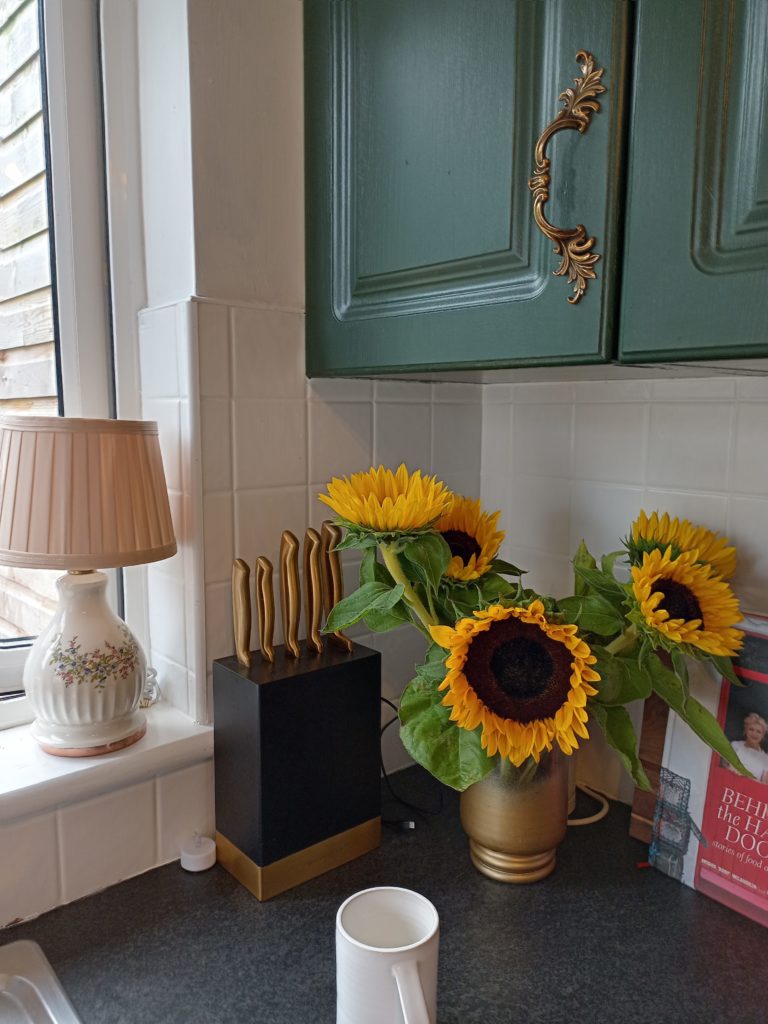 4. Dried Flowers
This is a trend that is coming back around and you've probably seen many wedding-related Pinterest pins with chic, muted dried flower bouquets and arrangements. This style won't be going away anytime soon and the beauty of dried flowers is their longevity. They cost roughly the same as fresh flowers and when taken care of properly, last many years. If you're looking for authentic and everlasting decor, dried flowers could really elevate your home.
5. Wooden Logs
Pick up a net of wooden logs in your local home fuel center and build your own log pile in the living room. Arrange them on your fireplace hearth or fill a basket for a cozy effect. Fresh logs smell wonderful and they give off a warm vibe as they signify fire and heat, and are an inexpensive way to bring some elegance and a sophisticated Scandinavian style to your living room.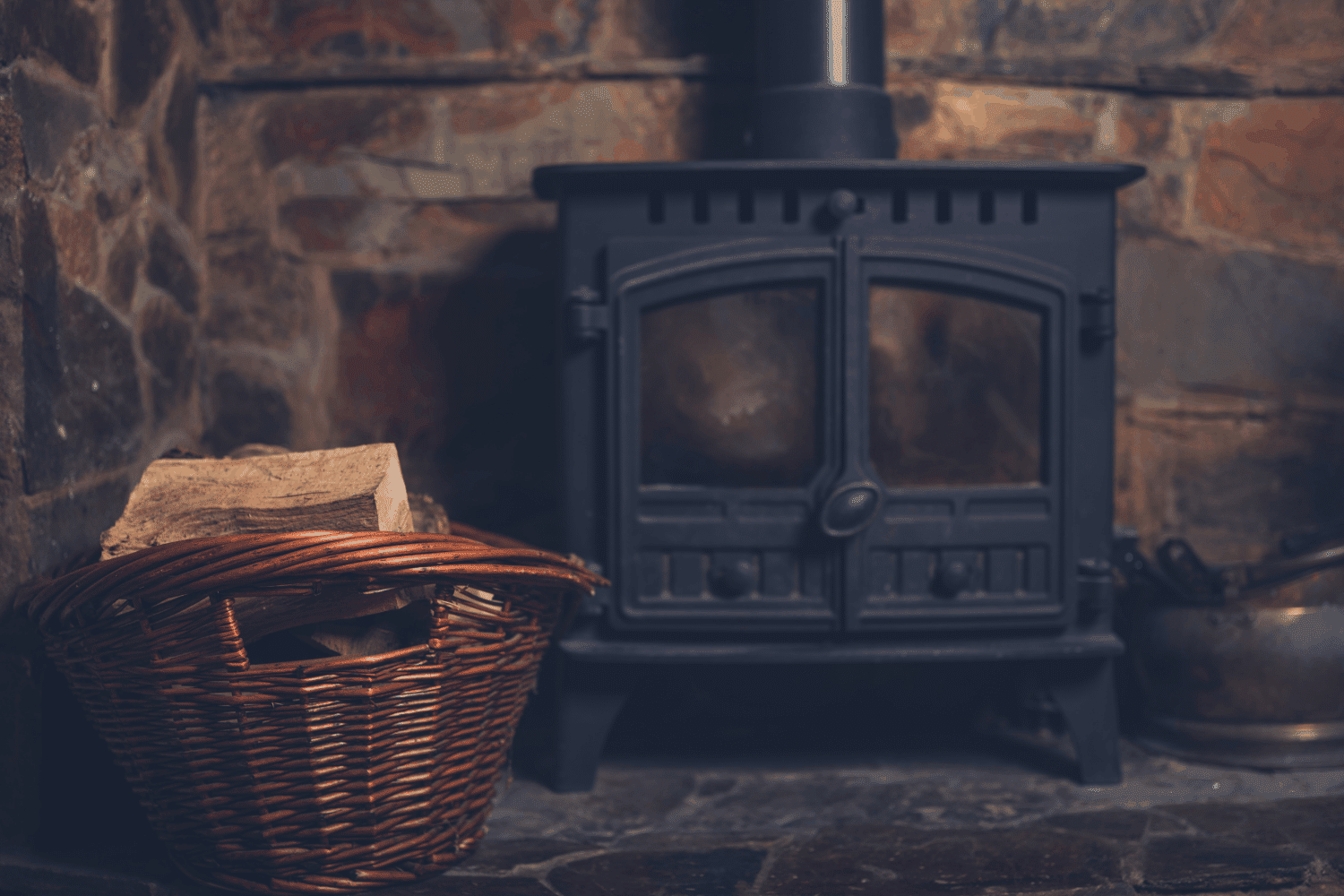 6. Woollen Blankets
Nothing is more joyful and heartwarming than the colors of autumn; red, orange, green, and yellow – A few years ago, I invested in some high-quality knitted throws made from sheep's wool. They're so soft and the colors are beautiful, so each year I bring them out and display them on the couch in our living room. They brighten up the room and add dimension to a very simple sofa. These are a real investment and I will have them for many years to come.
7. Bold-Colored Cushions
Don't shy away from bold colors at this time of year. Fall and winter are ideal seasons for brighter hues and strong palettes. I am drawn to gold and dark mustard yellows especially. Cushions are great for making a room feel more comfortable but also stylish. They can be moved effortlessly around the house and are a simple way to refresh any room.
Tip: In the latter half of the year, I move our golden cushions out of the all-white bedroom and into the darker, more regal living room. In turn, a heavy throw blanket with deep purples, browns, and gold accents adorns the bed, blotting out the white effect. The transformation of both rooms is enormous as these minor changes elevate these spaces to a luxurious and more refined style.
8. Bold Fabrics
Velvet, satin, suede, linen – these fabrics exude luxury and comfort. There's nothing more inviting than sinking into an armchair embellished with a large velvet cushion and a good book. Think about switching your bedroom curtains to a heavy velvet or invest in a silky duvet set. Small, gradual changes will give your home an increasingly elegant aesthetic that will make you never want to leave.
9. Scented Candles
Is this really a guide on decorating your home for fall if I don't mention scented candles? Let your inner-pumpkin-spiced-freak out and revel in the change of seasons. It's not every day we're enveloped in the smells of cinnamon, apple, and star anise.
10. Homemade Autumn Wreath
I own several winter wreaths but every single year, I make my own from the cut-offs from our Christmas tree, for the front door. And this year I thought, why not do the same for autumn? After snipping off some branches from a red barberry bush, I tied them together with a ribbon, mistletoe style, and placed it on the front door. The result? Perfection.
Comment below with your suggestions for elegant fall decor on a budget! And don't forget to like and share.